Walking is encouraged at Monarch Beach Golf Links, and a pull cart can be provided (based on availability). Monarch Beach Golf Links regularly rotates the starting nine holes. Please call to confirm if you have any questions.
All groups of 9 or more golfers must be booked via our tournament event groups sales office with an executed contract and nominal deposit. There are no exceptions. Please contact Lyon Lazare at 949-248-3011 or llazare@monarchbeachgolf.com to assist you further with your group golf needs.
Monarch's Expected Course Etiquette Reminders
• Play ready golf & keep pace with the group ahead of you
• Fill your divots & fix your ball marks
• Rake the bunkers and gently place the rake Inside the bunker, parallel to the edge
• Please yell "FORE" after an errant golf shot that may or may not endanger another golfer
• Please make sure your round doesn't negatively affect anyone else's
General Public – Up to 120 days in advance
GolfBoard Waterman Caddie reservations: Please call 949.248.3002 ext 5 (24-hour cancellation policy)
9FORE9 Golf – 9-Hole early morning or late afternoon golf
Surf & Sand Resort, Laguna Cliffs Marriott, Marriott Newport Coast, Montage Laguna Beach & other local hotel guests, please use the Anytime Tee Time portal to book.
Best guest rate guaranteed when booked within 7 days
Receive up to 20% off flexible General Public guest fees when booked 8-14 days in advance
4 to 7-day booking window for Troon Cardholders
*The booking window is subject to change at any time
The 22-day booking window for Annual Members
The 5-day booking window for 949 At Ease Pass holders
Waldorf Astoria Monarch Beach Resort & Club Guests
Ritz Carlton Laguna Niguel Hotel Guests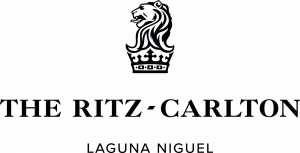 Interested in staying up to date on the latest membership opportunities at Monarch Beach? Enter your Email by clicking here to join our Membership Email Club!
Upgrade your golf outing by utilizing our amenities listed below. Click the photos to learn more!
Shipping your clubs? Click the image to learn more about our partner, Ship Sticks!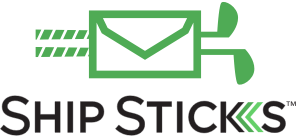 Looking to join us for a memorable round of golf at Monarch Beach? Whether you're playing as a single or as part of your favorite foursome, booking your tee time well in advance is recommended to ensure you tee it up at your ideal time. We look forward to providing you with a private club-like service as you enjoy your memorable day here at the Links. Book away!
Book your next round using our app to receive the BEST RATE GUARANTEED!
If you are a golfing group of 12 or more players and/or staying at a local resort, please contact Lyon Lazare, Director of Sales, at llazare@monarchbeachgolf.com, or by phone at 949.248.3011 to receive pricing, check availability and book your special event.
Rules regarding dogs with guests during play:

Smaller, non-aggressive dogs are allowed if they ride with you in your cart and you are familiar with your playing partners. Dogs cannot bark or disturb any golfer or you will be asked to leave without a refund. All exceptions to these rules must be made by the General Manager or Director of Golf prior to arrival and during the booking process.