Monarch Beach Golf Links understands that having diverse team members, sustainability practices and goodwill donations for our community is important for being a postive place for people to come together and share experiences on and off the golf course.
We work hard every day to be just that – a place for families, friends and individuals to feel safe and enjoy the game. Whether golfing, coming to work or enjoying the views, Monarch Beach Golf Links is a place for everyone.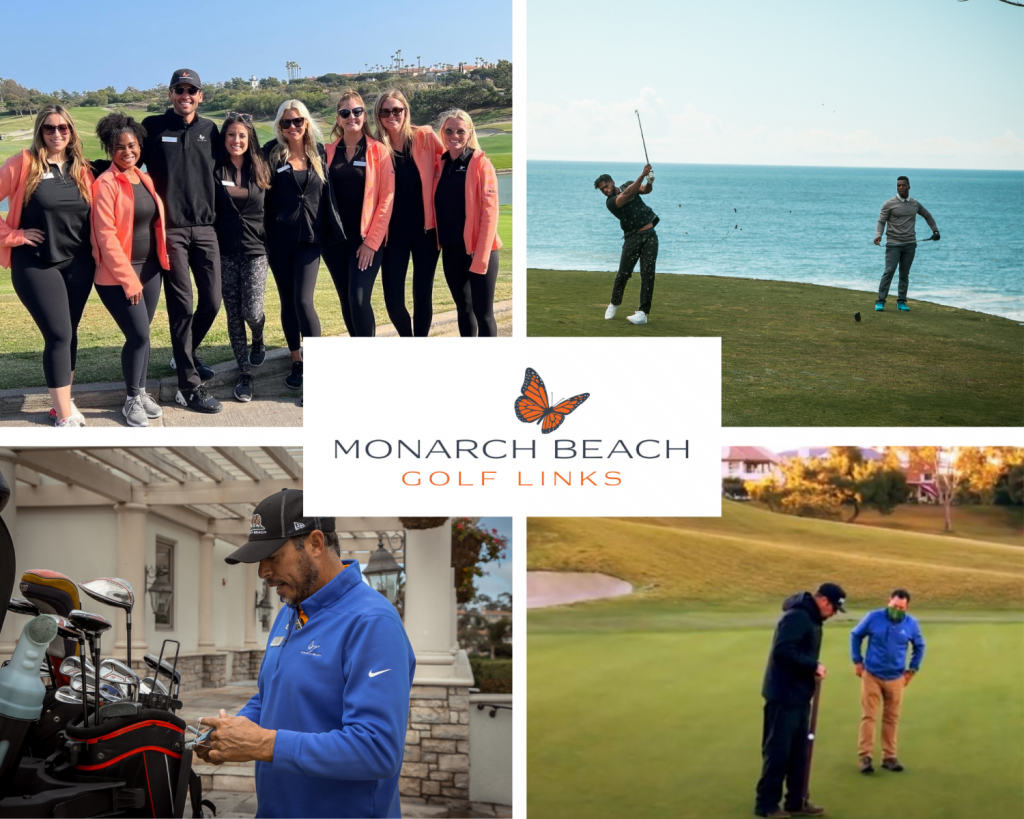 Click the drop downs below to learn more!
Diversity, Equity & Inclusion
Diversity, Equity & Inclusion
Monarch is proud to offer opportunities for all to join our team. We understand that diversity encompasses creating an inclusive climate for the employees that are already in your workplace and those who go through the hiring process. Each moment with a team member is an opportunity to create a more inclusive and diverse workforce. Having a diverse workforce creates an opportunity for ideas and people to thrive. Here at Monarch Beach Golf Links, each Team Member has a voice and is cared for like family. If you're intersted in joining our team, please visit this webpage to learn about current employment opportunities > www.monarchbeachgolf.com/employment/
Sustainability
When you think of golf, sustainability may not be the first word to come to mind, but we at Monarch Beach are working hard toward creating a more sustainable recreational sport and place for family and friends to gather. The following are some of the ways we are working toward this mission –
We have removed significant amount of turf and replaced it with California Native flora and fauna. With that, we use significantly less water (water that is recycled!) and create habitats for local wildlife.
If you meander through the property, you'll see multiple Butterfly Habitats where we have planted butter attractant plants such as Milkweed for our local Monarch Butterfly. During summer, you will see many of these beautiful butterflies flying around the property.
In addition to practices mentioned above, we work with clothing brands such as Radmor who is golfs first sustainable clothing brand and Aloha Collection & Posted CA who donate percentages of sales back to wildlife conservation.
Goodwill
Did you know that over 5,000 rounds played at Monarch Beach Golf Links each year are Charity Fundraisers? We are very proud to be a premier host to local and national foundations. Each fundraiser receives exlcusive opportunities and coaching from our Team Members in an effort to help raise more funds. We also donate to each event rounds of golf to aid in fundraising efforts!
In 2022, we estimate that we assisted in raising and donated $2,535,000 and in the past 40 years, a total of about $35,000,000. Numbers we are extremely proud of.
Additionally, we support the Troon Drives H.O.P.E. initiative by promoting various charity organizations such as Play for P.I.N.K., Patriot Golf Day, and many more.